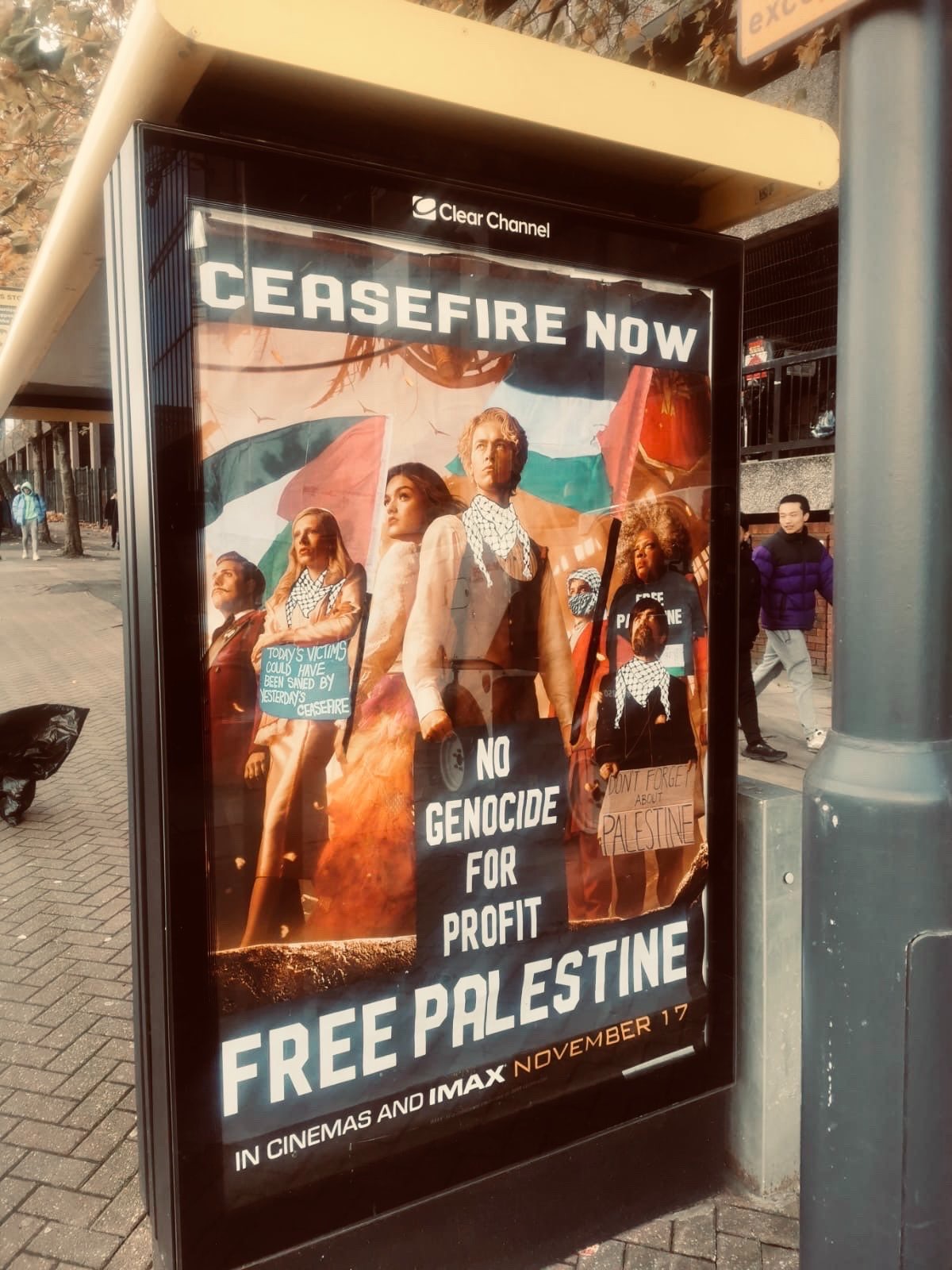 Several hacked bus stop adverts appeared on the streets of Liverpool, in the North of England. The subvertising ads call for an immediate ceasefire in Gaza and for a boycott of companies complicit in violations of Palestinian human rights – here McDonald's and L'Oréal – based on the principles of the Boycotts, Divestment & Sanctions (BDS) movement.
Action Category: Political Détournement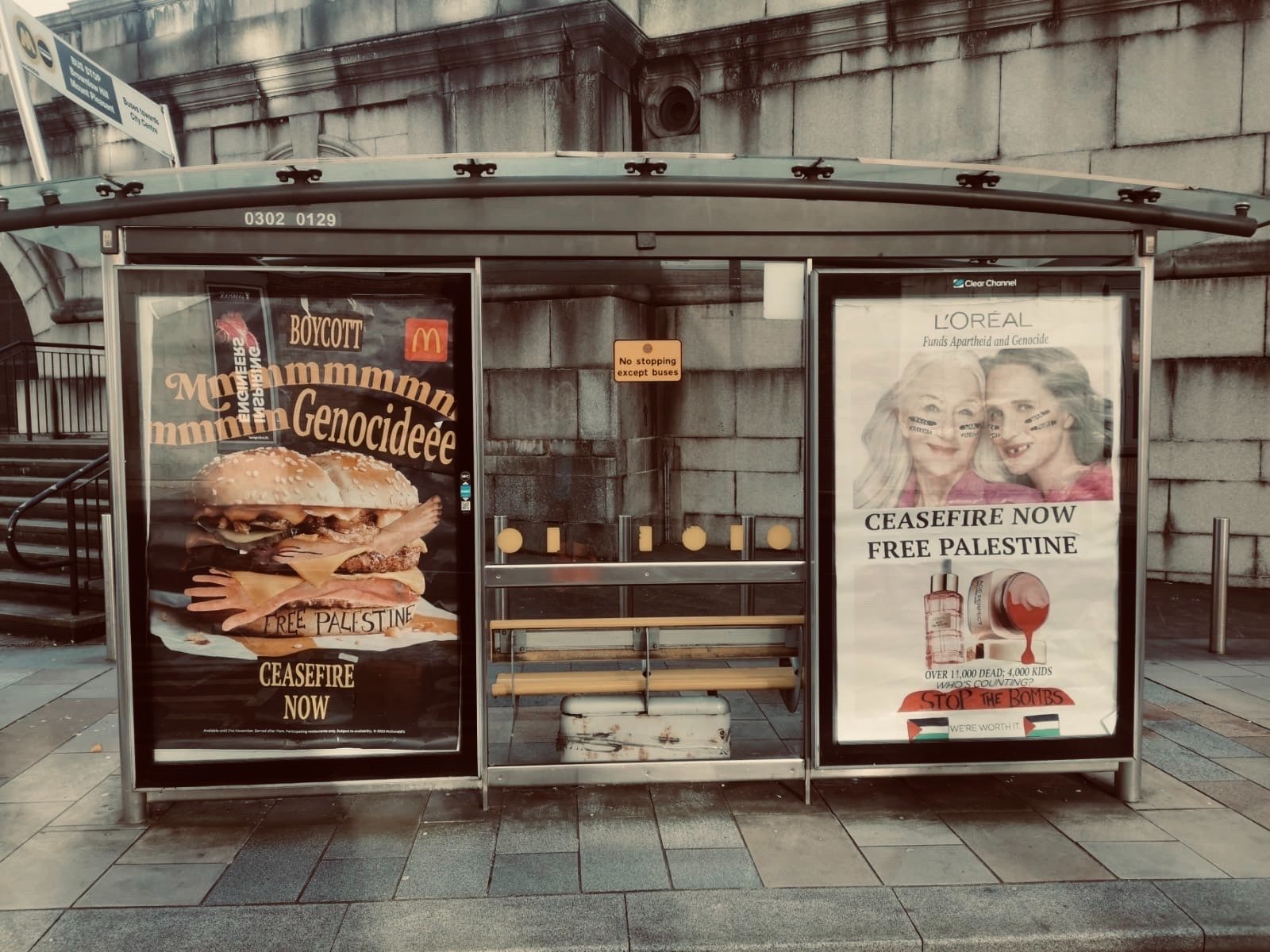 The ZAP Games are two weeks of affinity group actions against the outdoor advertising industry in the run up to Black Friday on 24th November 2023. ZAP is french for Zone Anti-Publicité / Anti-Ad Zone. More info here.