This post is also available in: Français (French)
Over 500 corporate advertising panels were replaced with artworks this March 2017 in the world's largest coordinated international advertising takeover to date.  The #SubvertTheCity week of action saw creative actions in the streets of 40 cities in 19 countries.
Bus stop ad panels were replaced without permission in Buenos-Aires, Brussels, Berlin, London, Lisbon, Mexico, Melbourne, Paris, Stockholm, in the US, Warsaw, and Teheran and other cities.  Artists responded to a call out by a new network The Subvertisers International to imagine a city beyond consumerism.  Elsewhere, public meetings and workshops discussed the problems with corporate advertising such as its impacts on our mental health, our cultural values, how we feel about our bodies, our gender roles and the impact on the environment.
The new network of anti-advertising groups, The Subvertisers' International  also distributed and installed a #SubvertTheCity manifesto that were printed and installed in local languages.  It called on the public  to re-appropriate urban public space "with art and ideas" in order to "imagine an alternative to consumer society.
Other artists referred to the refugee crisis and express solidarity with those that are facing persecution in their own countries and abroad.
A diversity of actions in 19 countries
Beyond the ad panel takeovers, many local actions of public space actions:
In Buenos Aires, advertisements were takeover directly in the street with pens and spray cans, while in Madrid activists used stickers.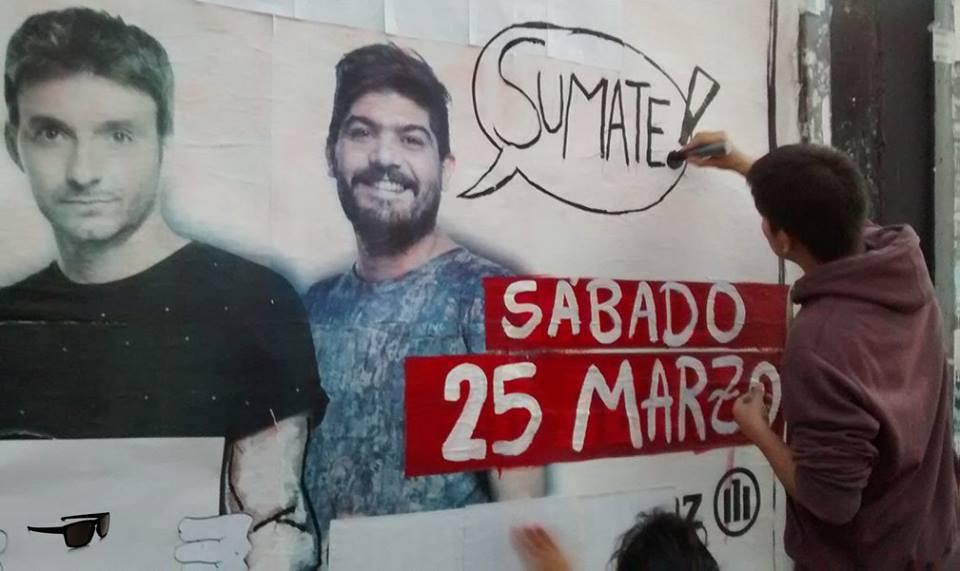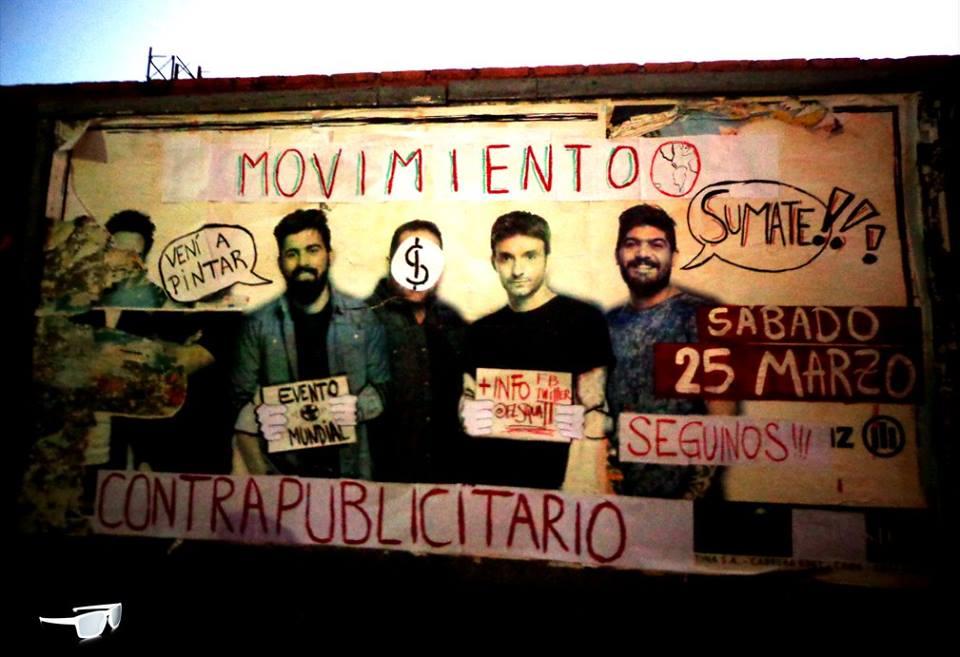 On the Paris metro, five giant advertising panels (4metres x 3 metres)  were wallpapered in colours.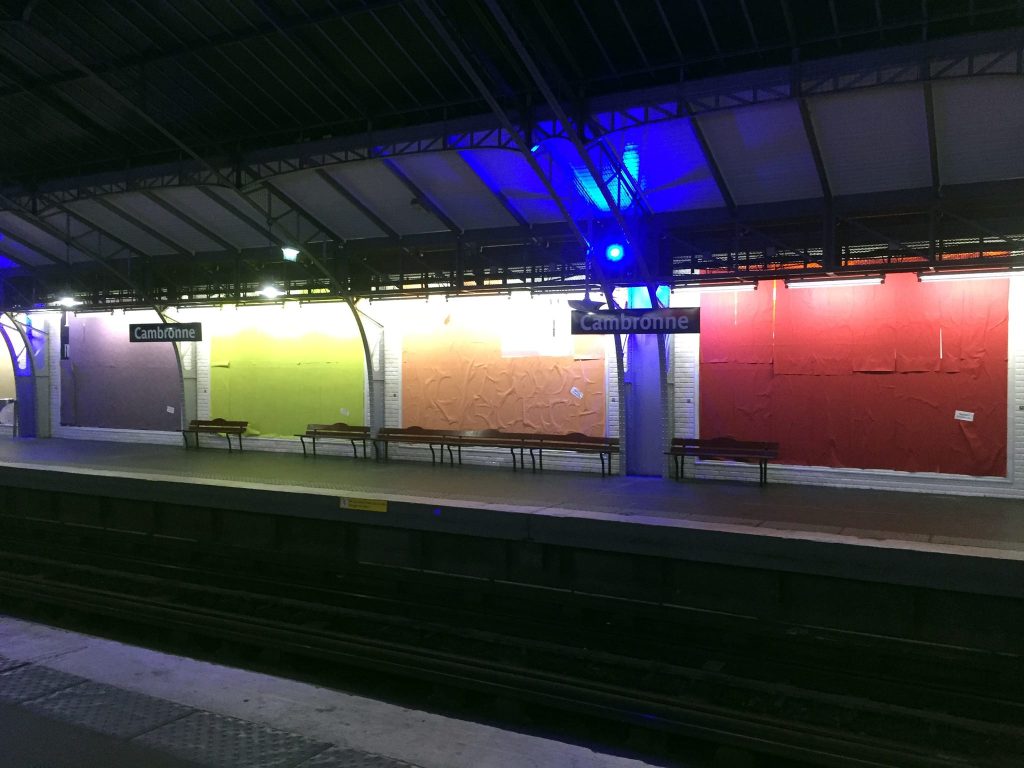 In many cities including Toulouse and Bristol, an important number of advertising spaces were covered by local posters with poetic or activist slogans.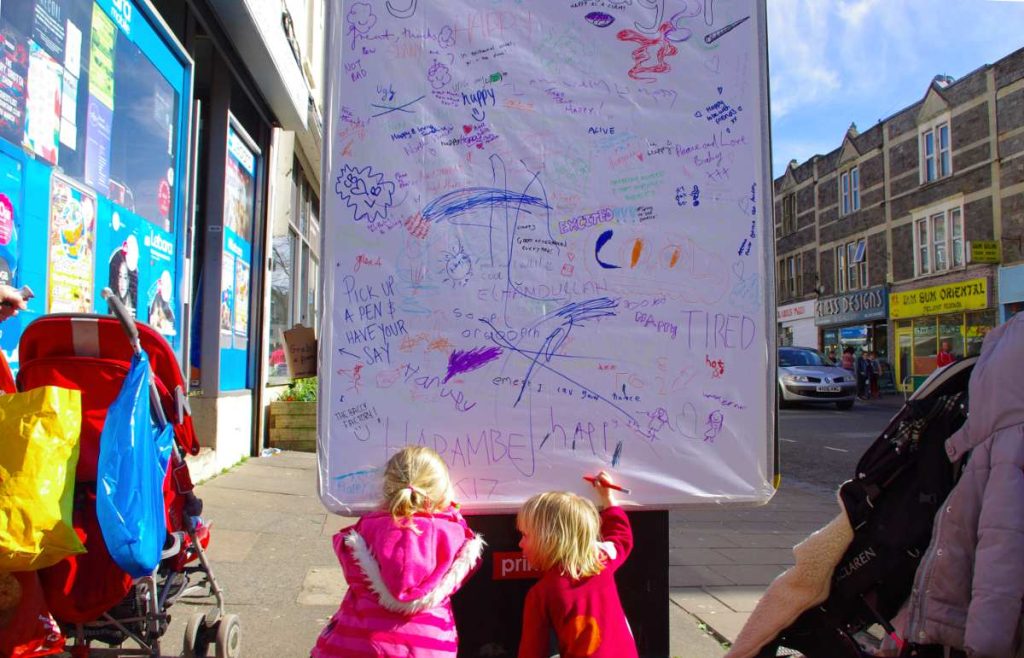 In Melbourne, video screens were painted over in an act of civil disobedience action, while in Bordeaux, advertising billboards were painted with white  Meudon paint.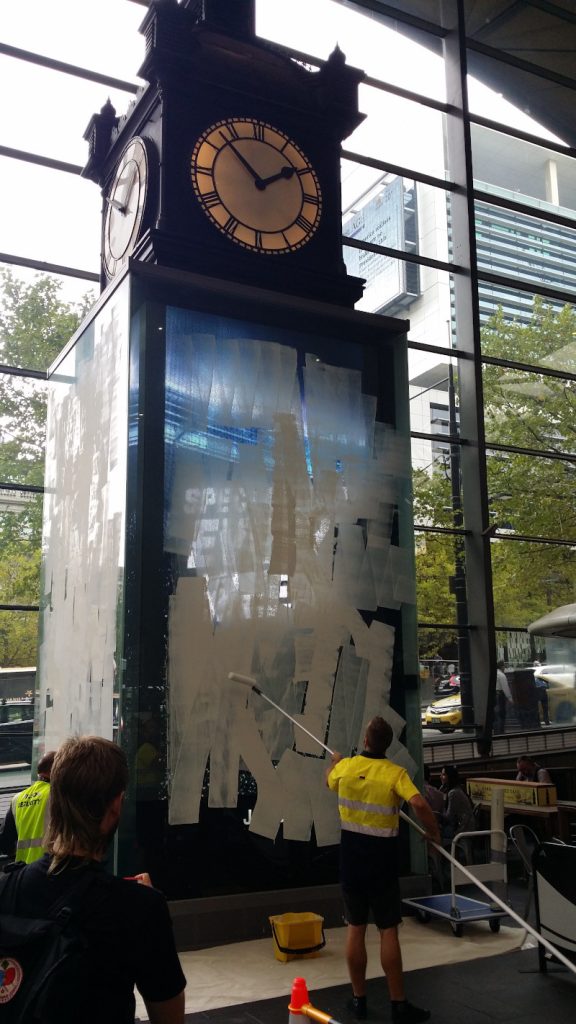 In Casablanca, activists of ATTAC Morroco denounced the « naming » of their tramway with a corporate sponsorship deal.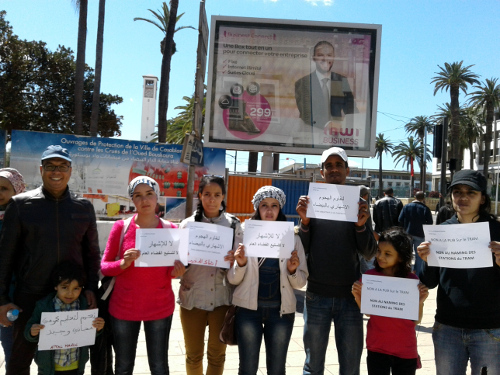 In Grenoble, an activist was buried under kilograms of Mail Order catalogues on a commercial public area
Near Brisbane in Australia, mothers and their children covered bus-stop with sheets sewn together displaying slogans against advertising.
Numerous workshops were organised in order to build local groups' capacities around advertising issues, tactics of resistance and for organising of symbolic actions.
According to Pascal Correas from France spokerperson of Subvertisers International,

"There is a clear desire from citizens across the world to reclaim public space back from commercial pressures. This international mobilisation confirms that. We can not leave big companies to capture the visual cultures of our neighbourhoods for commercial purposes. In our streets, we would like to see art, hear messages for economic, social and climate justice, while never being forced to receive any commercial messages".
Since Tunis call in 2015, the 25th March has been celebrated for the third consecutive year, as an international day against advertising.
Pascal added:

"We've scaled things up considerably this year with lots of new cities getting on board.  We will build on the successes of Sau Paulo and Grenoble, where outdoor outdoor advertising has been removed, in order to create the world we want to live in."