On the occasion of the 3rd world day against the ads this 25th of March, we turn the city to show our alternatives to the ads.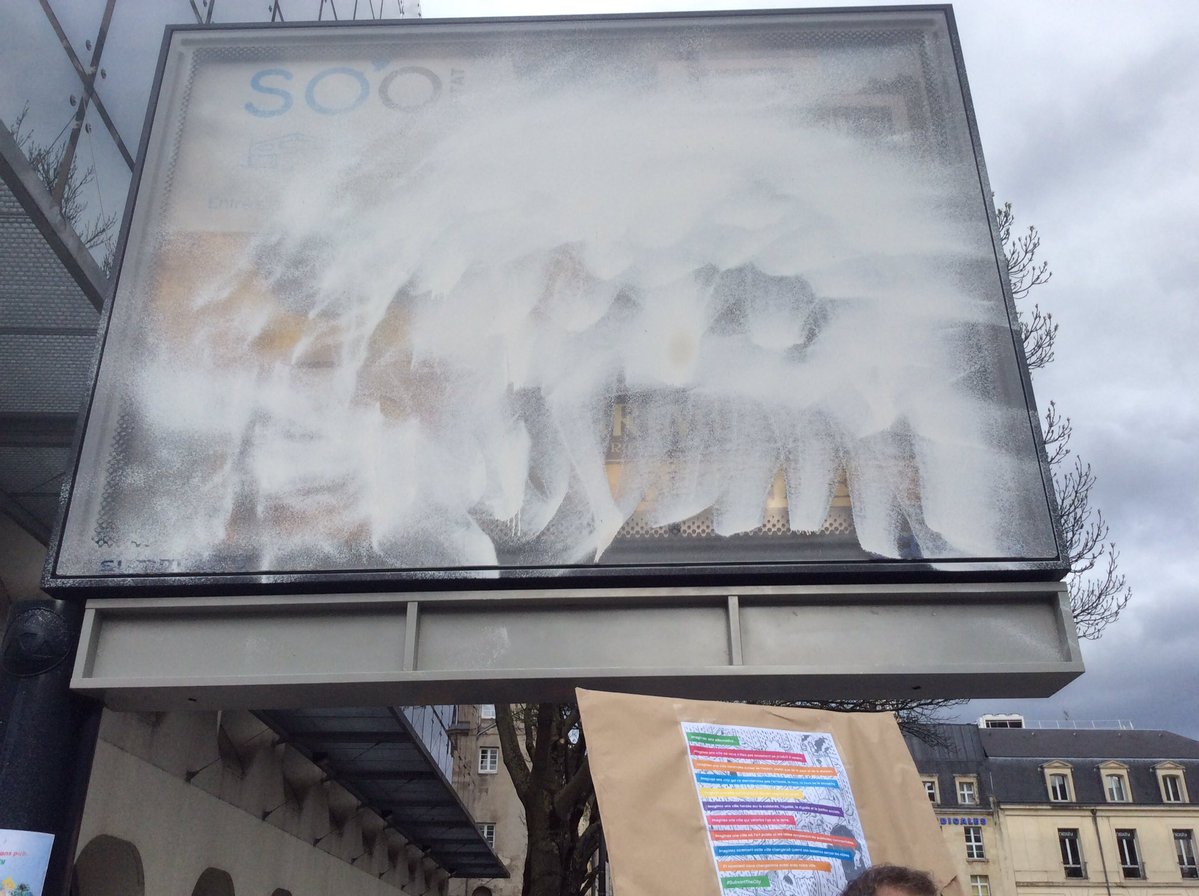 As part of the International Day against advertising, the local group RAP Bordeaux of R.A.P. (Resistance to Advertising Aggression) invited citizens and elected representatives to take part in creative actions against advertising in the public Reinventing our cities and societies.
Two dates to remember in Bordeaux
– 22/03 at 8:30 p.m, movies at the Samovar (18 Rue Camille Sauvageau) followed by discussions around the place of advertising in the public space with members of the local group.
The evening, organized by RAP Bordeaux, was hosted by the Samovar, who prepared a meal at free price. We came out of this evening inspired for future actions.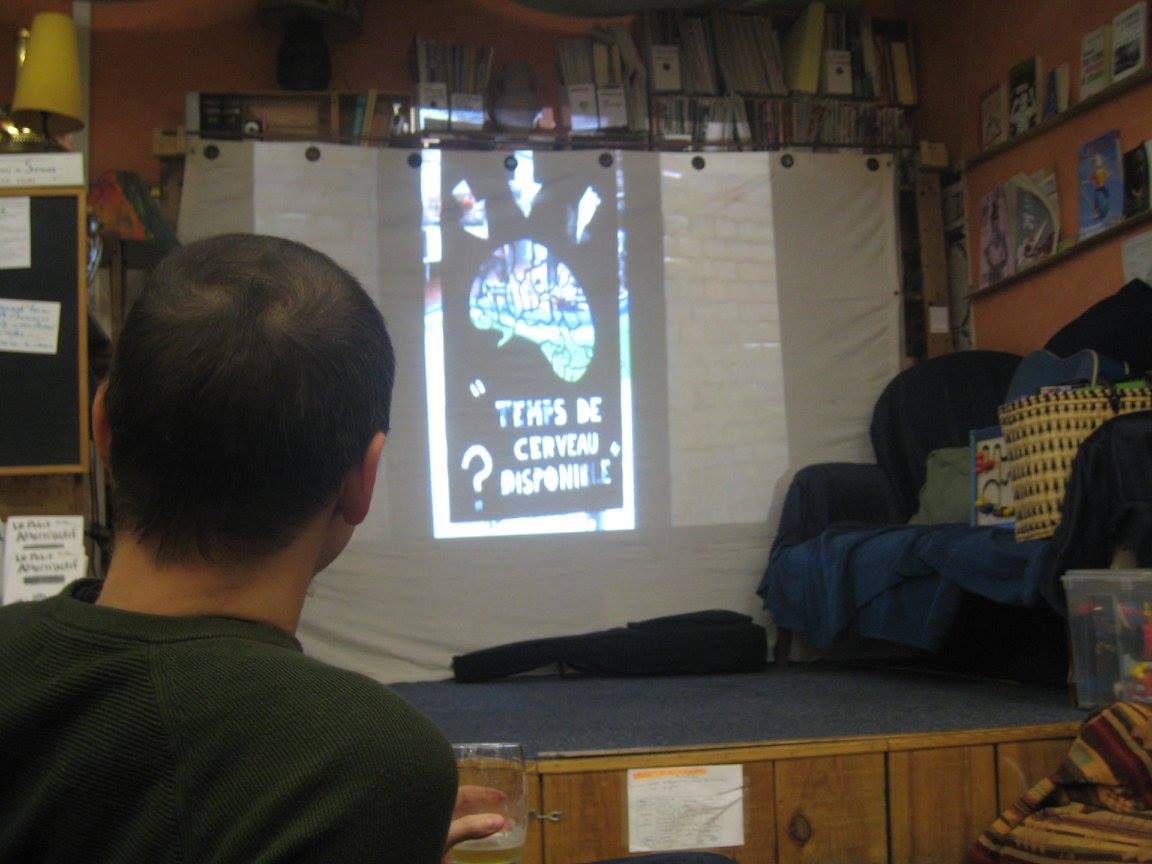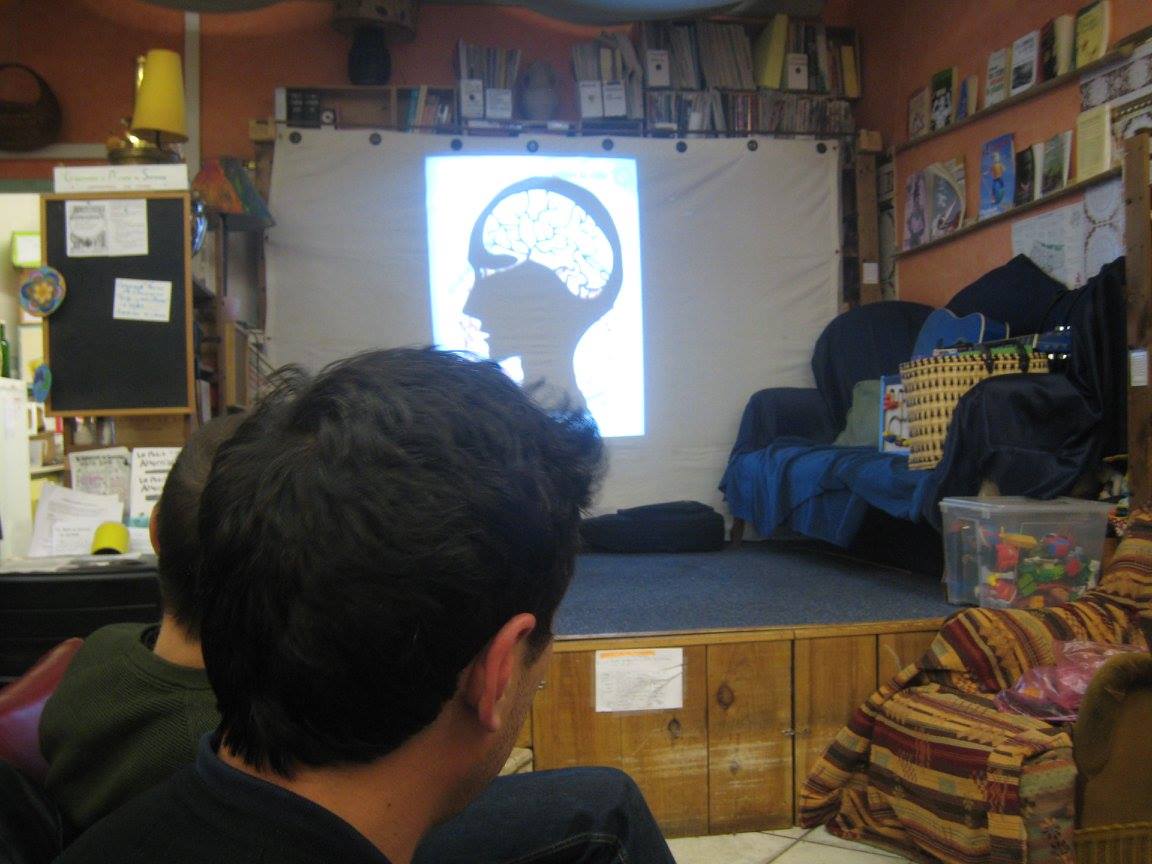 – 25/03 at 4:00 p.m, we invited the Bordeaux and elected representatives to express themselves and to attend an action of covering billboards to Blanc de Meudon (non-degrading product). The rendezvous of the action was at the corner of the rue Georges Bonnac and Chateau d'eau. A post from a 4m x 3m advertising board was hijacked by a balloon decoration with advertising messages, to imagine a world without ads.
The local group of Bordeaux of the association Resistance to Advertising Aggression began by speaking in front of the advertising panel, entirely covered, in front of the traffic of cars, by white of Meudon (the other face of the panel related to municipal information).
This event was also an opportunity for elected officials to show that they did not share the same vision as advertisers and put citizens at the heart of the public interest. Delphine Jamet of the ecologists of Europe Ecology the Greens of Bordeaux then took the floor to speak on advertising.
After the speech we walked with signs "on the 25th of March imagine a world without pub" in the quarter Mériadeck. We wrote "too much pub" messages with Meudon white on panels located along the streets as well as panels on bus shelters. Each time we tape our speech in printed version near the messages written to the white of Meudon in order to explain our approach.
Passers-by, intrigued, read our speech while waiting for their bus. Other people walked a few meters with us. The Young Ecologists of Bordeaux Aquitaine, who accompanied us throughout the action, affixed to the panels messages that they had collected passers-by. Some even took a picture in front of the painted lollipops to show that they agreed with us.
We finished the action in front of the town hall of Bordeaux towards 5:00 p.m.