In Bristol, UK, local volunteer group Adblock Bristol hosted a giant 'paint by numbers' event to mark the European week of action against advertising for airlines and airports. The group invited local artists, residents, passers-by and school children to join in painting in an artwork by artist Soofiya that celebrates local activism against Bristol airport's greenwashing and planned expansion.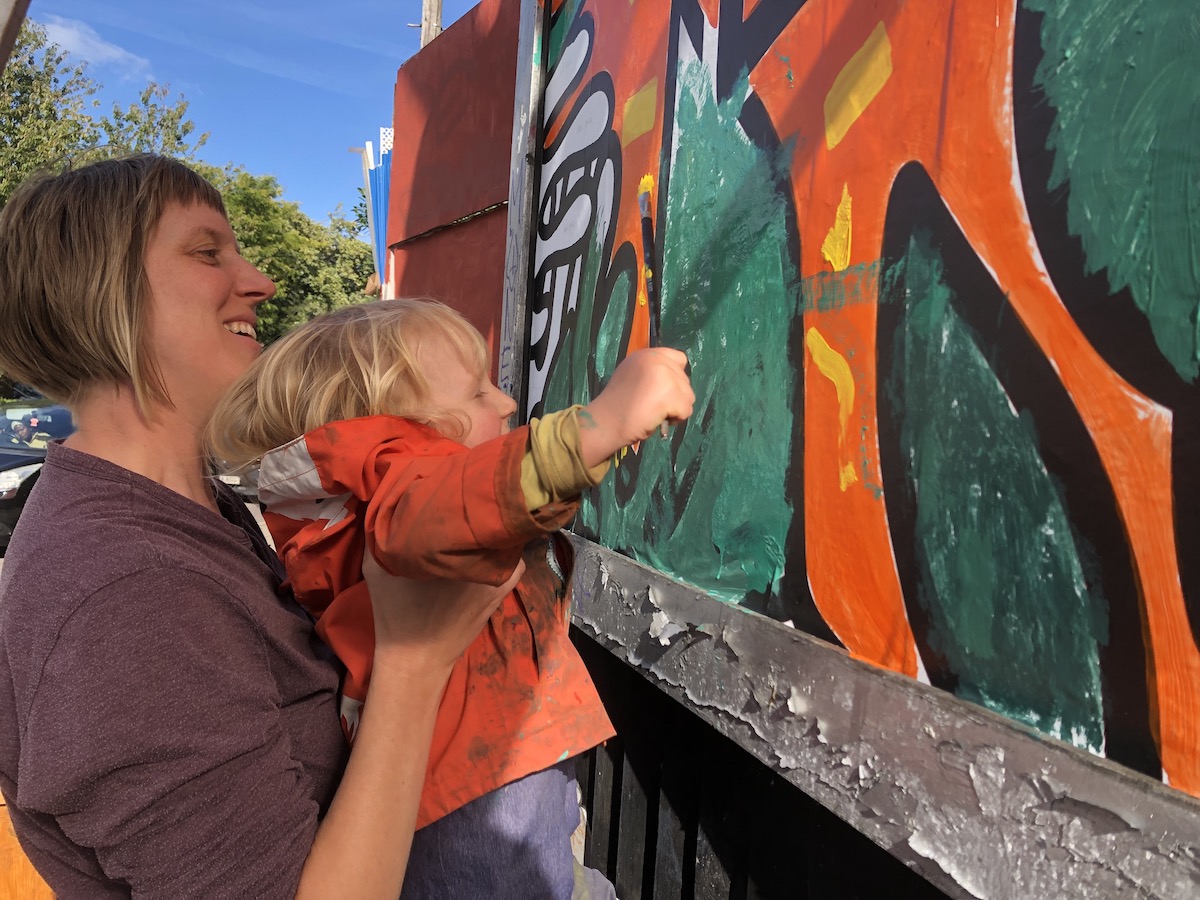 A black and white version of the artwork was installed the night before, then on the following day, Adblock volunteers brought paint pots, brushes, tubs and ladders for a big community painting session.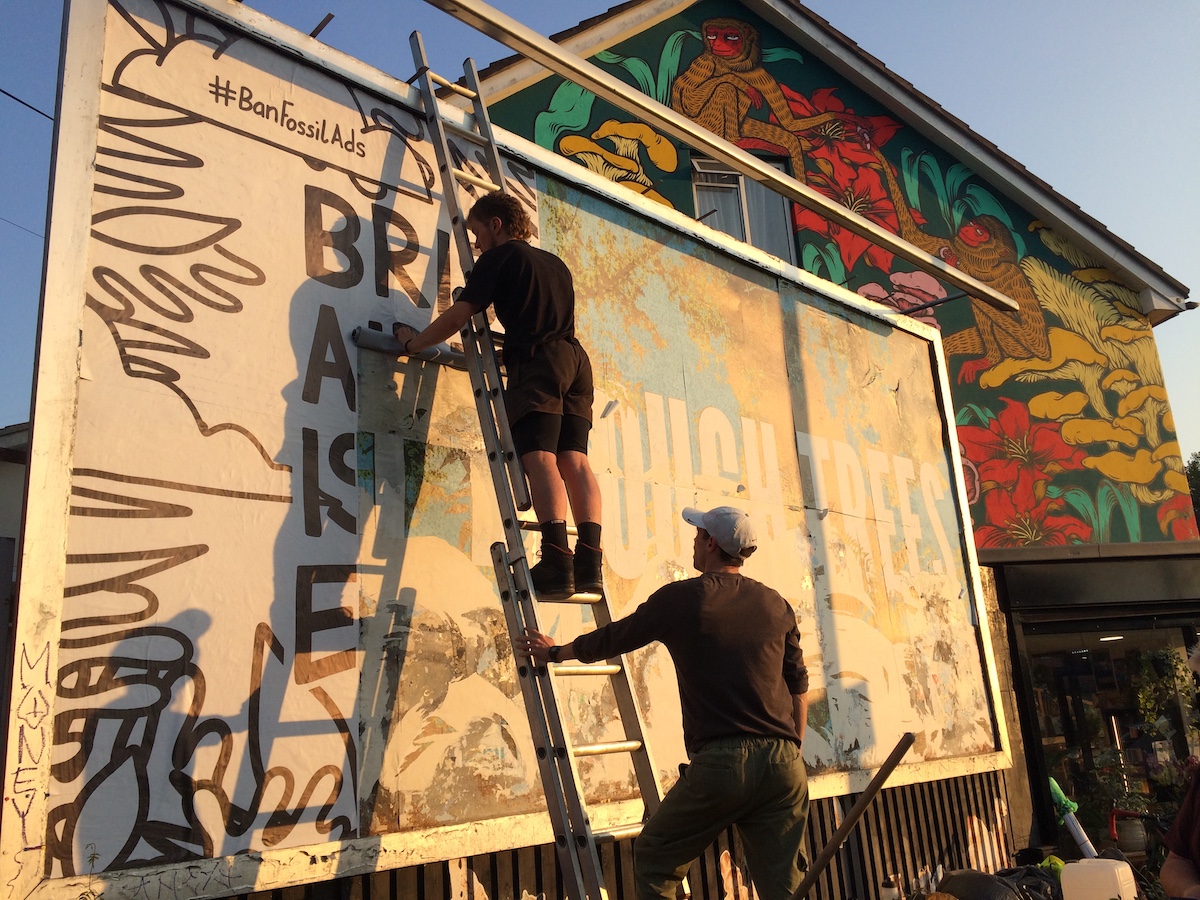 During the week of action, Adblock also delivered an Open Letter to the Mayor of Bristol, Marvin Rees, to ask the council to introduce a low carbon advertising policy. Other cities around the world have banned adverts that fuel the climate emergency, such as those for airlines, holidays abroad, SUV cars and fossil fuel companies. Bristol Council has already banned ads that are harmful for public health, such as those for junk food and gambling, and campaigners are hoping that high carbon ads can now be added to the list owing to the clear harm they cause to the climate.
A report by Purpose Disruptors found that advertising adds 28% to the emissions of every single person in the UK, largely owing to the uptick in sales of high-carbon products, such as flights and polluting cars, including SUVs.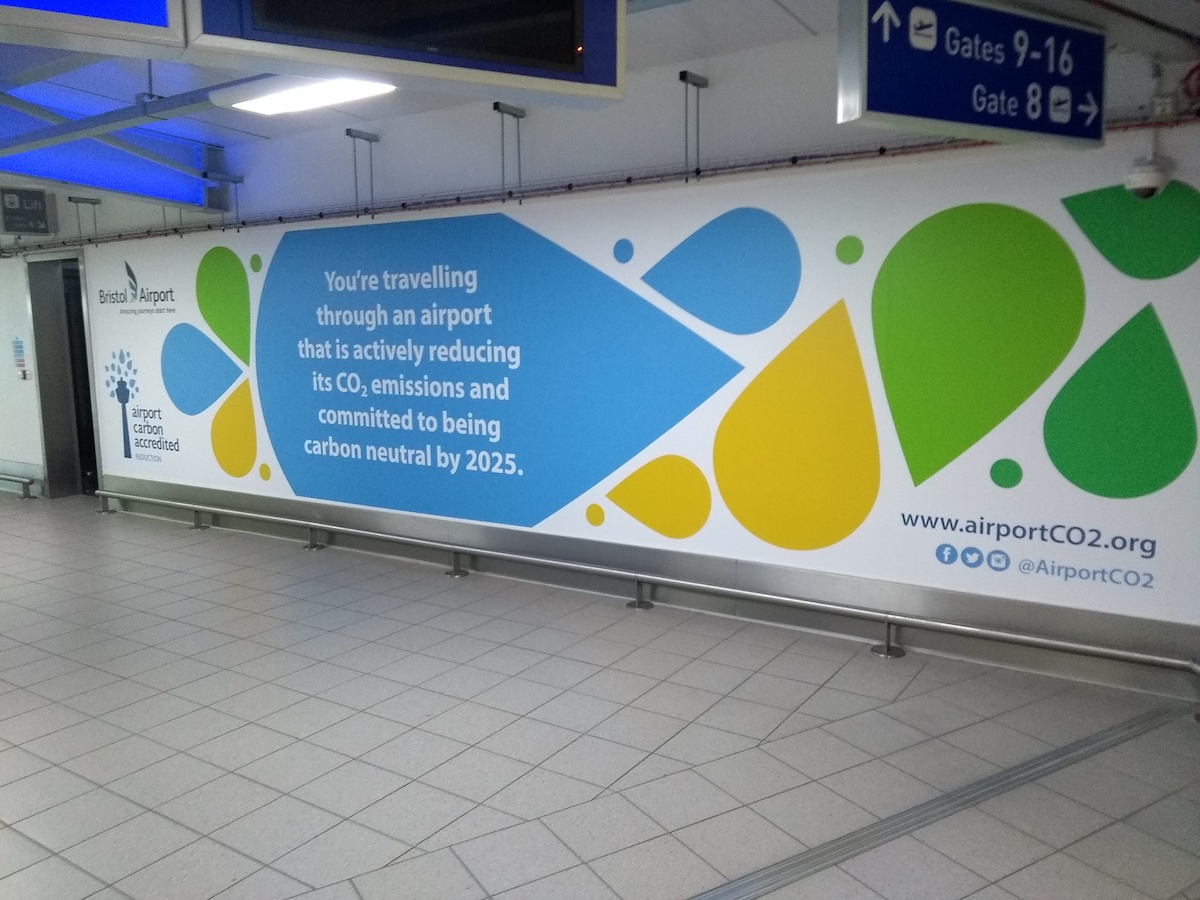 Above: Bristol airport greenwash. A High Court hearing in November will see local activists from BAAN take the airport to court over its expansion plans, which are incompatible with the climate emergency. The airport claimed to be the first carbon neutral airport in 2021 – without including emissions from flights, or from vehicles traveling to and from the airport, in its calculations.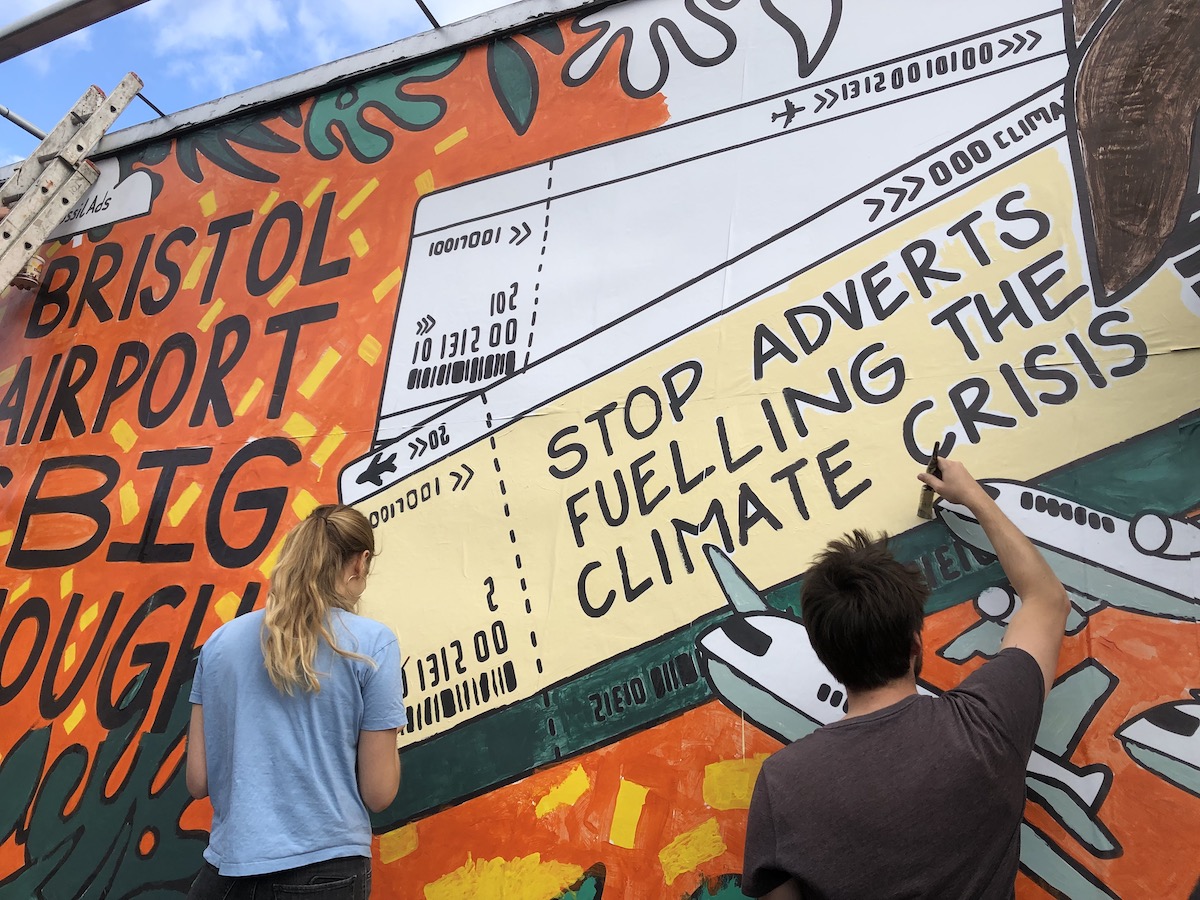 In the EU, a petition to ban fossil fuel advertising and sponsorship has garnered over 300,000 signatures, while the cities of Sydney, Norwich, Amsterdam, The Hague and many others have recently banned fossil ads. Sign the ECI to #BanFossilAds: www.banfossilfuelads.org
Not in the EU? If you are a UK citizen, write to your local councillor to demand a local ban on high-carbon adverts. Join your local Adblock group for chances to paint giant billboards and more!