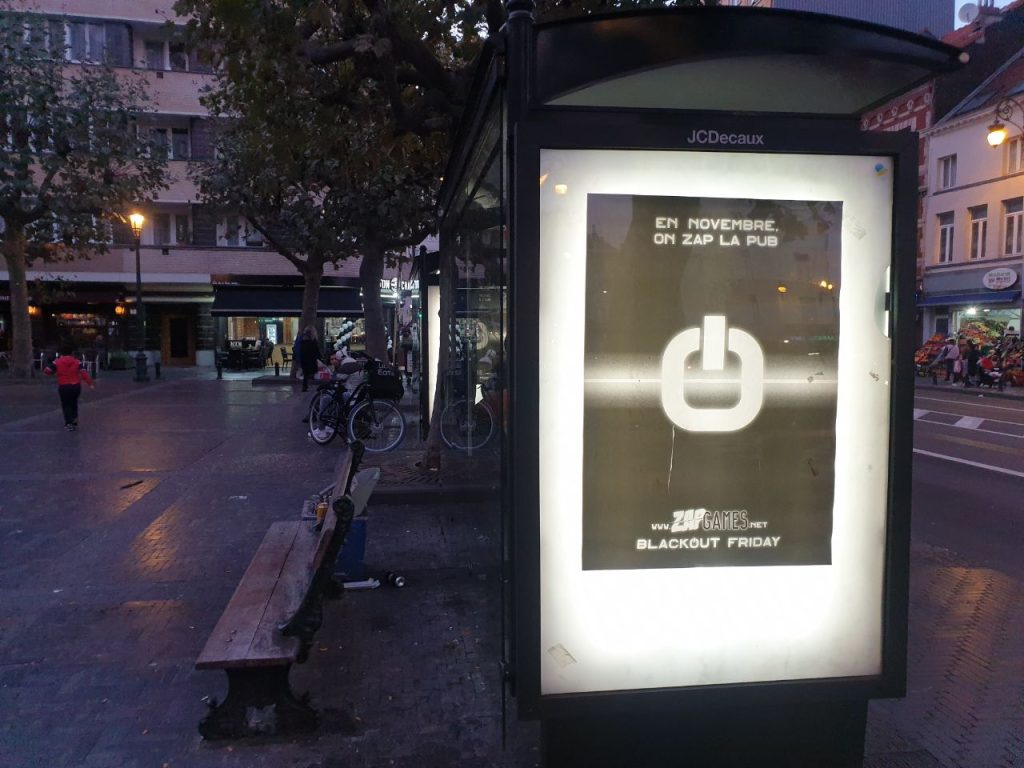 This November 2023 sees the return of the ZAP Games; two weeks of civil disobedience against corporate advertising in the lead up to Black Friday, the international celebration of unbridled consumerism.
From simple sticker actions to full billboard takeovers, everyone can get involved in this mass action to resist the dominant narratives of hyper-consumption pushed on us by the relentless surround-sound of corporate advertising – especially around Black Friday.
What are the ZAP Games?
Z.A.P is french Zone Anti-Publicité / No Advert Zone. It action framework for taking action against the advertising industry originally developed by a anonymous collective based in Brussels – which collaborate with Bruxelles Sans Pub. The "Games" involve creative subvertising actions across billboards, bus stop adverts, digital displays and any other advertising space.
In 2023, Bruxelles Sans Pub are launching an international call-out for groups to start their own games in their city / location of choice. The group have published a guide in English to make it easy for groups to create their own version of ZAP Games.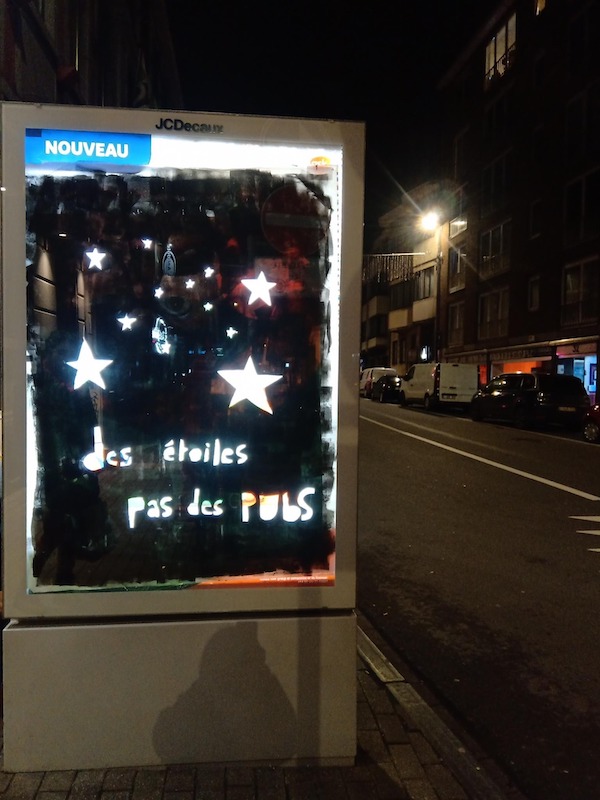 How to take part?
The Brussels ZAP Games will have a special 'international' category for participants outside Belgium to submit their actions. So make sure to take pictures of your actions and register it via this form on ZAP Games' website. If you have any issues logging it in, you can send an email (zap-games@riseup.net) to the ZAP Games crew.
Thinking of organising your own Games?
The Organise Your Own ZAP Games guide gives you a good overview of what to expect when organising your own ZAP Games. At the start, it's important to have an organising team of a few motivated people and a small budget is always useful to cover keys to access ad spaces and printing costs.
Make sure to check out the Organising Your Own ZAP Games Guide for more information!
What to expect from the Games
In 2022, the Brussel's ZAP Games categories included : Largest Anti-Ad Zone; The Most Beautiful Panel; International; Political Hijacking; Screens; Surprise ! ; Massive ; the Greatest number of signs hijacked alongside an international category where participants from Lisbon, Reading (UK), Buenos Aires and Melbourne submitted their own entries to the Games.
The Games ended with an award ceremony where the submissions for each category were presented to the public and voted on by "applause-metre". Winners were selected in each category and given a little prize at the end. The ceremony closed with a party!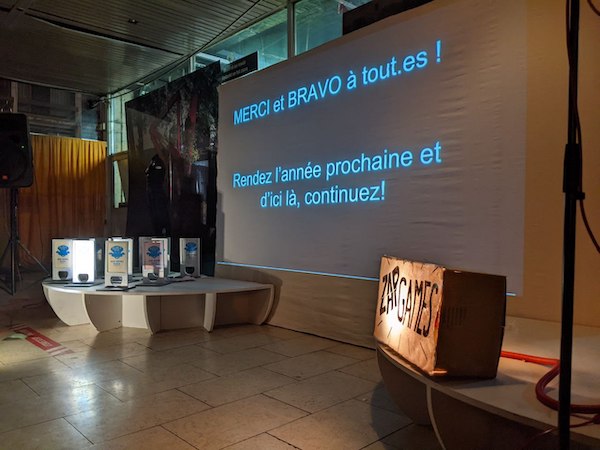 For more information about the Games check out Bruxelles Sans Pub's ZP website: www.zapgames.net