Step into the world of the SubGames, where creativity and activism intertwine to combat the relentless invasion of advertising in our public spaces. Advertising, a mammoth industry that wields its influence and grows larger with each passing year, reached staggering heights in 2021, generating an estimated US$763 billion globally. Europe, as one of the leading advertising markets, recorded its highest figure to date, surpassing US$146 billion. The unyielding expansion of this industry shows no signs of abating, encroaching further into our lives and bombarding us with messages that manipulate our desires.
But fear not! The SubGames have arrived on the scene, igniting the spirit of change among both dedicated crews and the general public. Launched in May 2023, this remarkable initiative, born in the UK, empowers individuals to take a stand against the encroachment of advertising. Inspired by the success of  Z.A.P. Games coming out of Brussels, now entering their fourth year, the SubGames also offers a fun and interactive way to reclaim our urban environment, while also fostering beauty on our streets.
At its core, the SubGames seek to celebrate those brave groups that have been tirelessly working on the streets, offering a vital public service through their subversion of advertising—a practice aptly known as subvertising. These groups challenge the corporate agenda and combat the visual pollution created by mega-multinational companies such as Global, Clear Channel, and JC Decaux, who push greenwashing advertisements that deceive society, convincing us that our happiness lies in purchasing their toxic products.
Throughout the year, the SubGames invites everyone to participate or submit photographs of the subvertising they encounter, showcasing the boundaries of creativity pushed by these defiant acts. Like the esteemed Z.A.P. Games, SubGames.earth features eight captivating categories, each offering the chance to be crowned a winner and receive prestigious acclaim.
The SubGames have garnered entries from across Europe, with passionate groups taking to the streets amidst record-breaking temperatures and the onset of droughts. At the conclusion of Round 1 of the SubGames.earth, it's time to revel in the remarkable creativity displayed through the subversion of advertising in our streets. Don't worry if you missed out this time though Round 2 is now open for submissions.
Let's celebrate the outstanding entries winning Gold Medals in the following categories.
Artistic: Transforming the urban landscape into captivating works of art.
Rebel in Style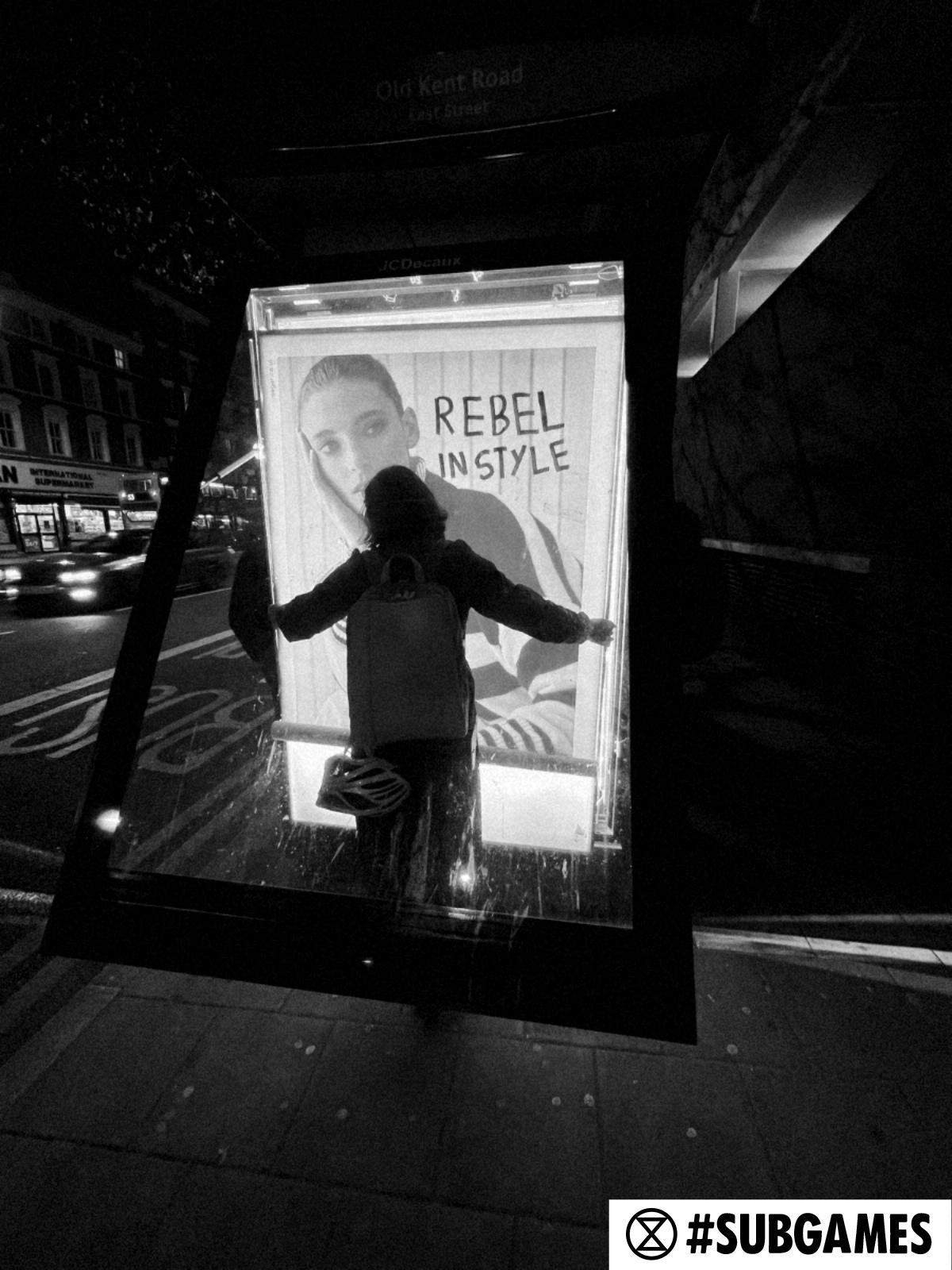 Billboards: Taking on the giant advertising billboards that dominate our surroundings.
Poptyping, #Not My King
Political Messaging: Amplifying important messages and sparking discussions.
Save the Planet Eat the Rich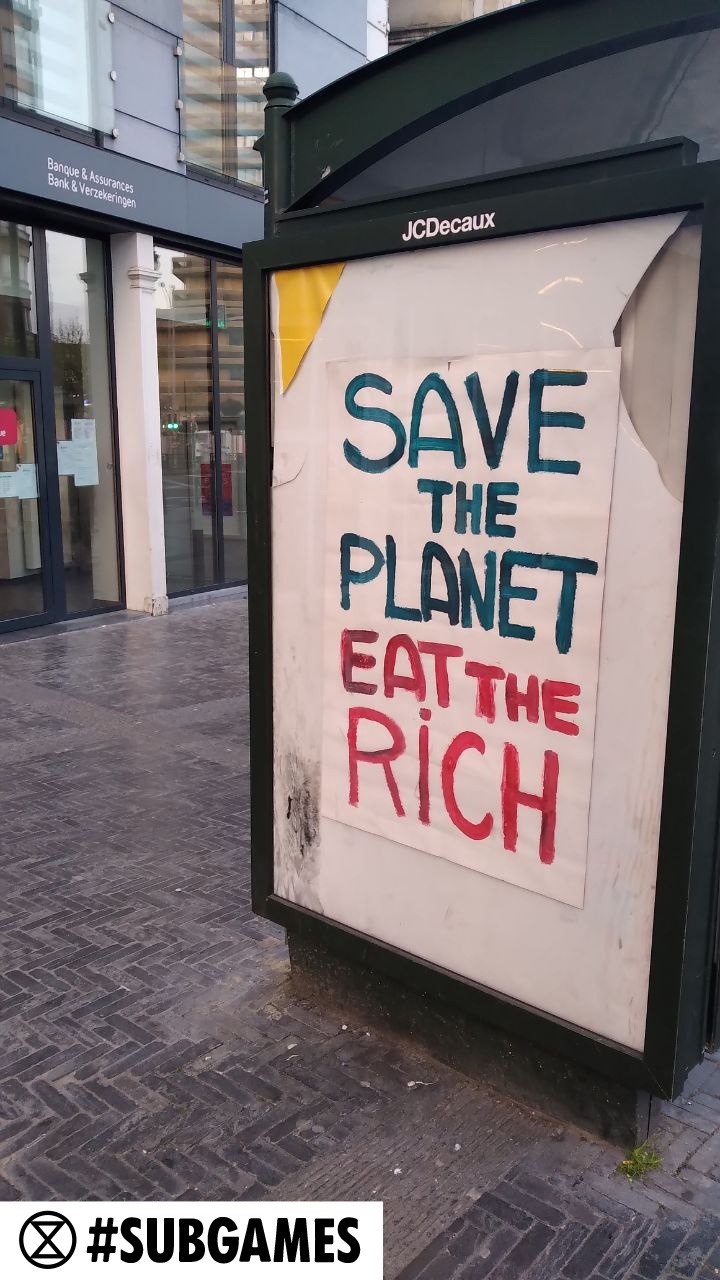 Digital Screens: Subverting advertisements on digital screens with thought-provoking content.
Advertising is eating you alive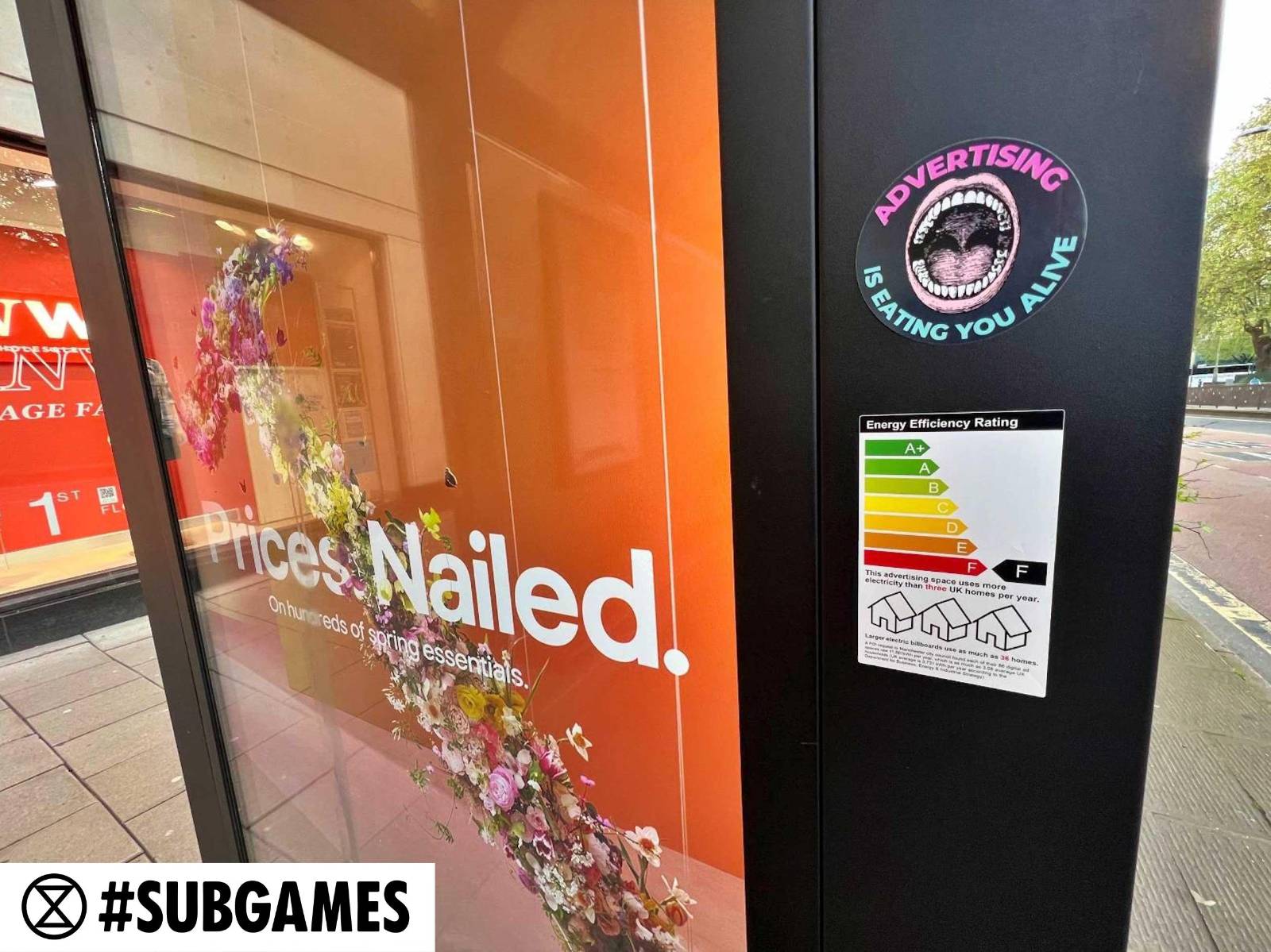 Takeovers: Commandeering spaces traditionally occupied by corporate advertising.
Plant Like A Punk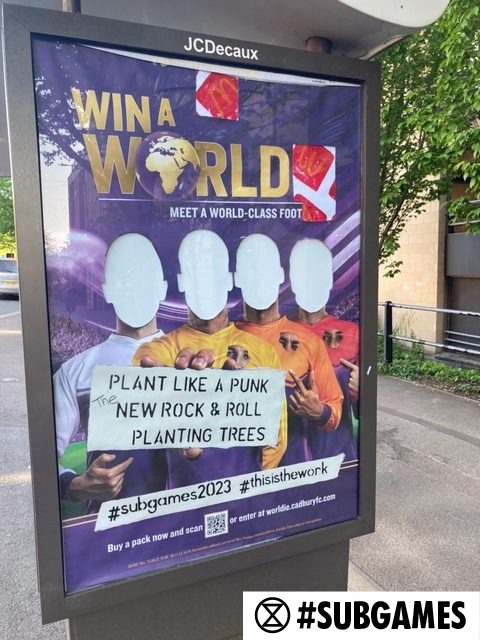 Wild Card: Unleashing unbounded creativity that defies categorization.
Bus Stop Stories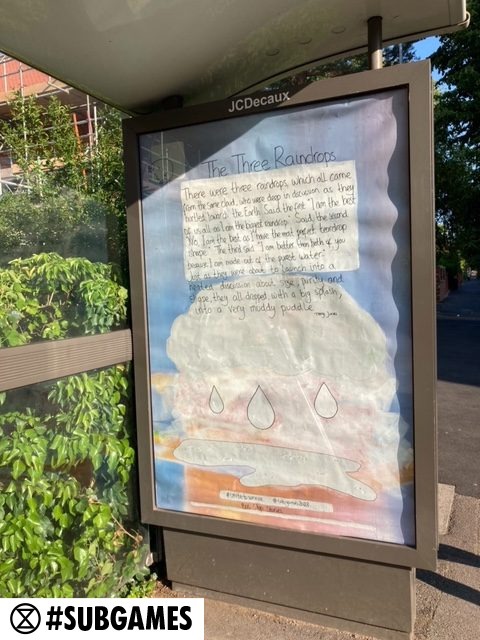 Creative Subvertisement: Crafting inventive and disruptive subversive advertisements.
Underwhelmed by Lloyds
Flyposting/Stickering: Adding alternative visuals to the urban fabric, disrupting the status quo.
Advertising is eating you alive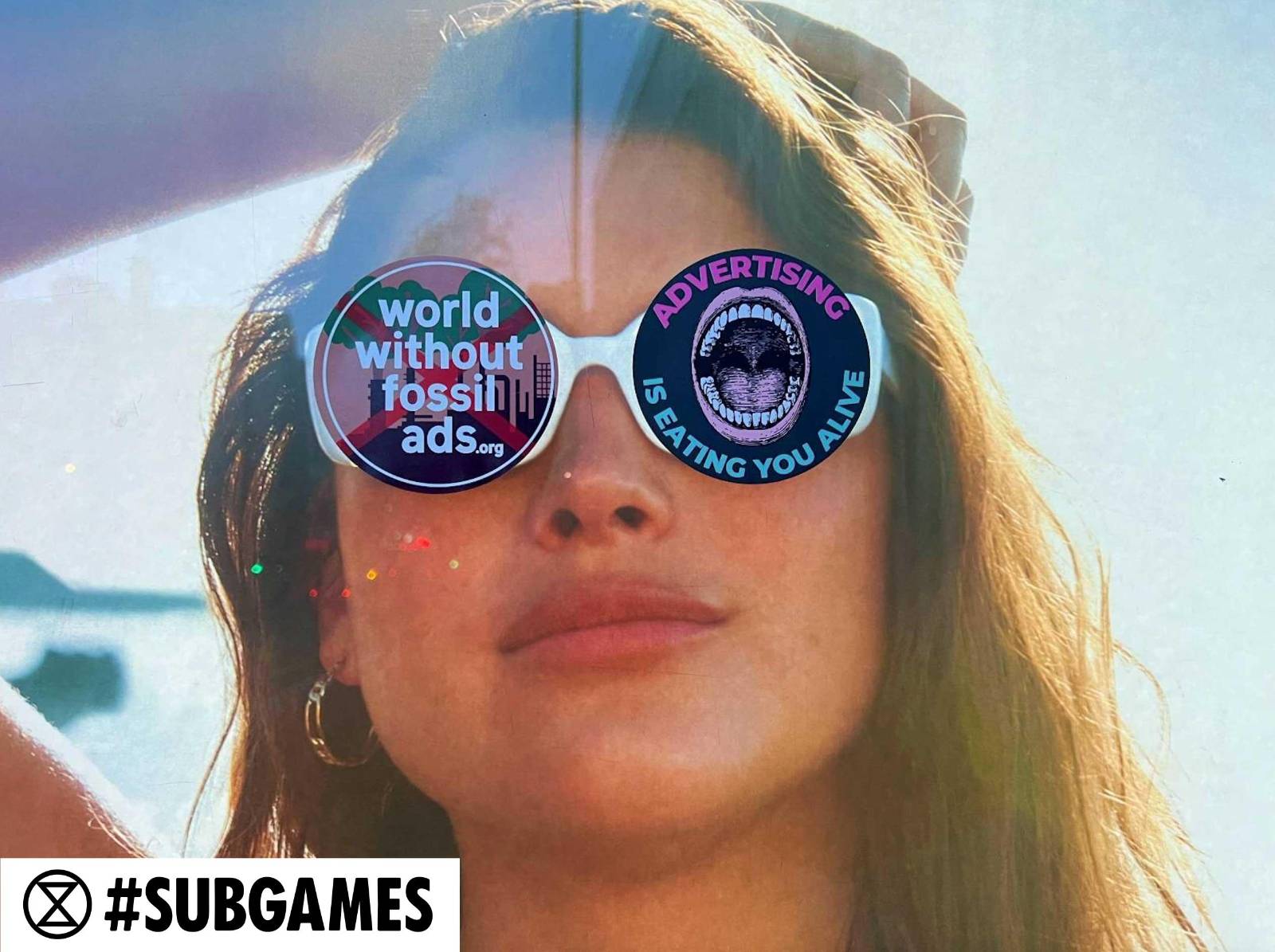 If you missed the opportunity to participate in Round 1, fret not! Round 2 commences on July 1st, presenting another chance to join the movement and unleash your creativity. You, our marvellous reader, are invited to draw inspiration from these Gold Medal entries and witness the transformative power they can inspire within your own community.
Together, let us redefine our public spaces, challenge the corporate agenda, and create a world where beauty and meaningful expression flourish. Join the SubGames today!