On the 22nd of March 2019, the broad group of activists under the name "Ad Free Canberra" let the public know what some housing development billboards were really thinking: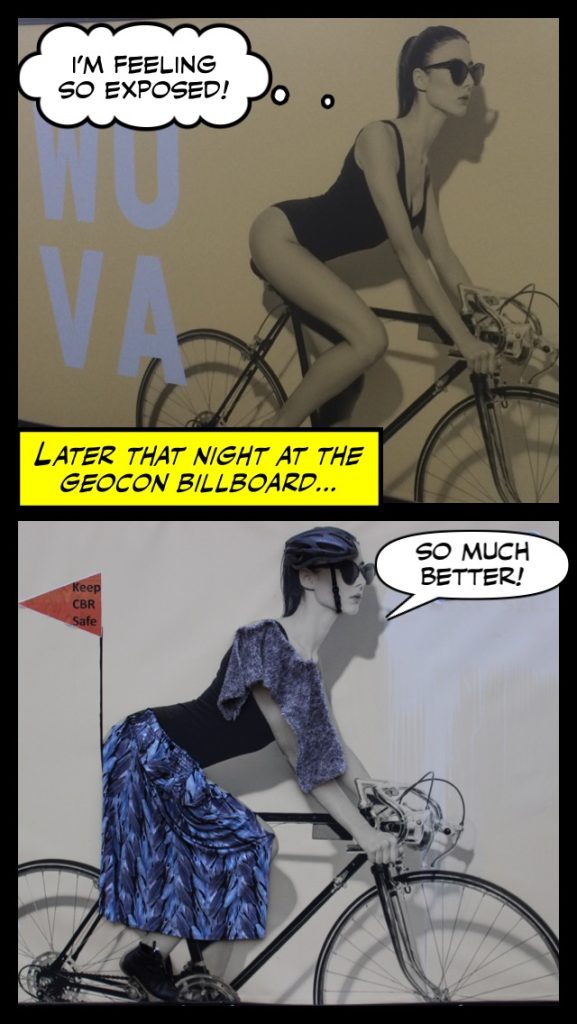 (the images have been digitally altered to make the speech bubbles easier to read)
Ad Free Canberra is in a unique position for an anti-advertising group: public-space advertising has been banned in the city of Canberra since it was constructed as the capital city of Australia.
Ad Free Canberra are not fighting for new legislation, but to have existing legislation enforced, and also, to prevent the original legislation from being watered down, as more and more forms of advertising encroach upon the public spaces of the city.
This action was also covered here:
A recent government review of the existing anti-advertising legislation has prompted Ad Free Canberra to spring into action, so that the government cannot quietly undo the legislation without the public's attention.
Find @AdFreeCanberra on facebook to follow developments…