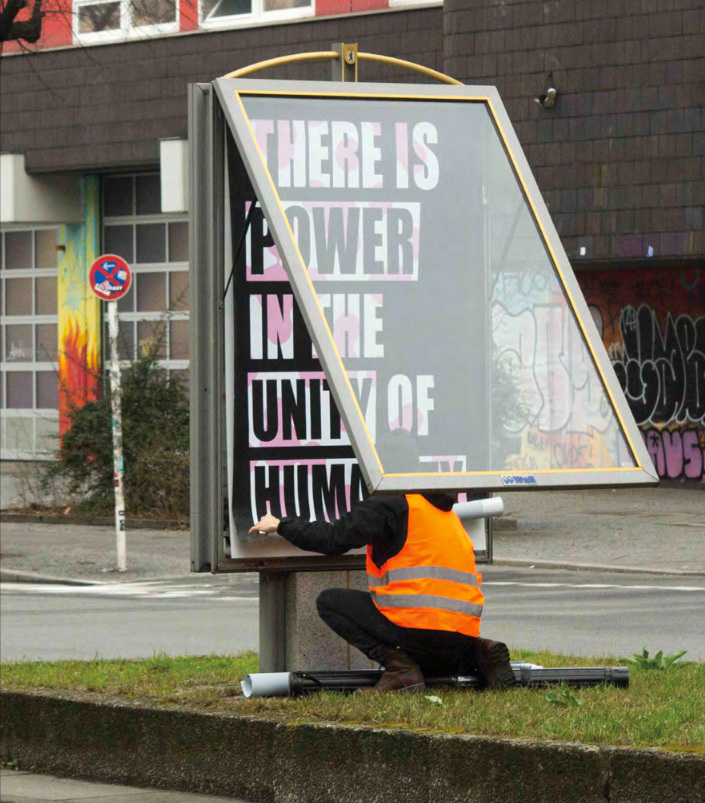 Call Out: Subvert The City 2019
International week of action:
Tuesday 19th – Monday 25th March 2019
Around the world, citizens and artists are taking action to reclaim public space from corporate outdoor advertising; to create alternative municipal solutions that meet the needs of people and planet.
In 2018, Subvertisers International – a network of anti-advertising groups – took action in 28 cities in 12 countries including Buenos Aires, Melbourne, Bristol, Paris, Lausanne, Brussels, Berlin, London, New York City… Our groups across the globe became visible to one another and shared ideas and tactics through actions.
Corporate power influences every aspect of our modern lives: from how we feel about ourselves; our bodies; our understandings of gender, race and class; through to our perceptions of others and the world we live in. Advertising doesn't simply sell us products – it shapes our expectations of how meaning should be produced in life.
In 2019, we invite you to participate in a third international week of action until Monday 25th of March , as we seek to connect with groups to reclaim our Right to the City and to create a future beyond consumerism.
Whether you choose to alter; replace or remove corporate ads; show a film screening; or organise a workshop – whether your tactics are open or clandestine; this is a day to become visible to others in your community and all around the world.