Darren Cullen (Spelling Mistakes Cost Lives)
WHAT: Darren Cullen is a satirical artist, illustrator and writer, born in Leeds to Irish immigrant parents and currently based in London. While initially envisaging a career in advertising, after studying its techniques at Leeds College of Art, he became horrified at the ethical implications of it. He now uses the language of advertising to make work about the empty promises of consumerism and the lies of military recruiters
WHY: "Manipulating the desires and aspirations of the public, and especially children, using an arsenal of sophisticated and emotionally damaging psychological techniques is an appalling way to make a living and an even worse way to sustain an economy."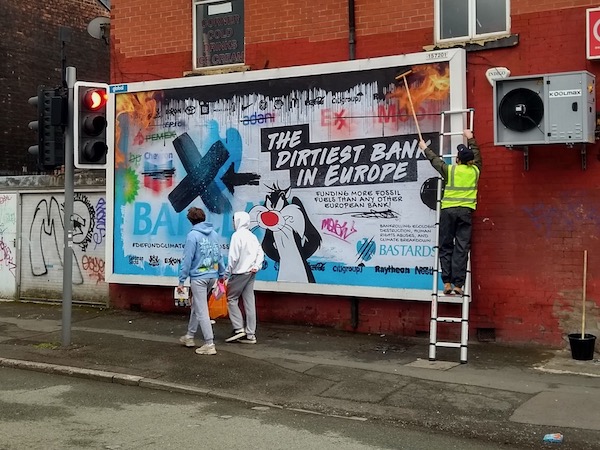 Street Market Subvertiser (UK/Thailand)
WHAT: Anarchist design agency combating the corporate control of the creative industry.
WHY: As far as we're concerned, it's a damned shame that a field as potentially dynamic & vital as design has been overrun with advertising dullards, corporate bums, wasted hacks; hag-ridden with myopia, apathy, corporeal complacence & generally stuck in a bog of stagnant mediocrity.
Website: streetmarket.studio
XR UK Paint the Streets
WHAT: Paint the Streets is an ongoing creative campaign, breaking social norms to raise awareness about the climate & ecological emergency. Paint the Streets includes murals, stickering, flyposting, stencilling, chalking, banner drop actions and subvertising bus stops and billboards. Paint The Streets actions use images to tell the truth about climate breakdown, ecological collapse, and the injustice of our toxic system and failing governments 
WHY: By bringing creative, inspiring and thought-provoking messaging in public spaces, we can reach a wider audience to highlight important climate issues and campaigns, as well as calls to action (and then spread them even further through sharing these images across social media). It has the power to move hearts and minds; Remind the world that politics is failing but there are solutions and hope; Break the media echo chamber by reaching new audiences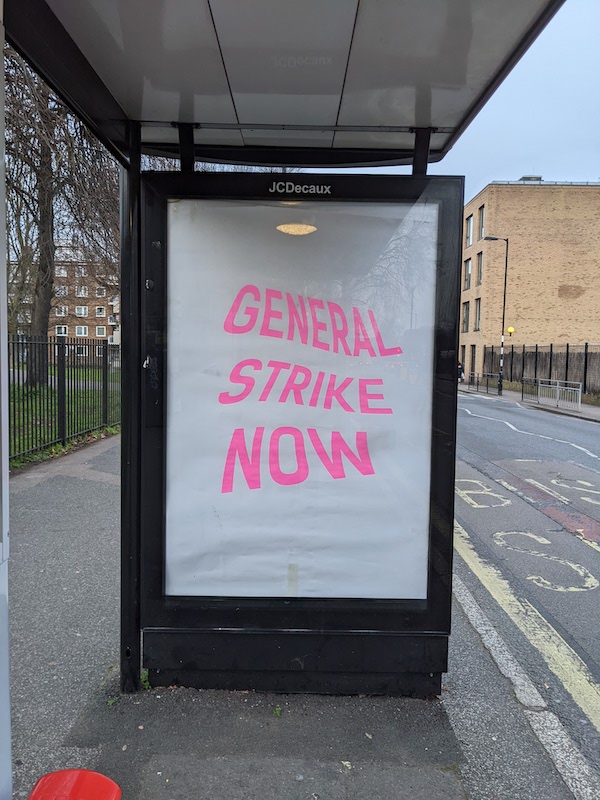 Copper – UK
WHAT: Copper is an artist, photographer, and subverter on a mission to relinquish control over public space from the capitalist machine and inspire individuals and communities to fight against its tyranny and shape their own public space free from consumerism.
WHY: Advertising only has negative effects on the world and the people it targets. It maintains and upholds the capitalist, racist, sexist, and oppressive world we live in and continues to divide people, countries, and classes even further apart, whilst constantly distracting us and making us feel impotent to the true issues around the world. Promoting consumerism equals happiness, whilst also promoting damaging and harmful products to humanity and the earth, always prioritising profit over people and animals.